With our karate classes coming back to full swing and new students registering, it is important to know what children can expect during their first class. Don't worry, the Sensei and Sempai are there to help you through this.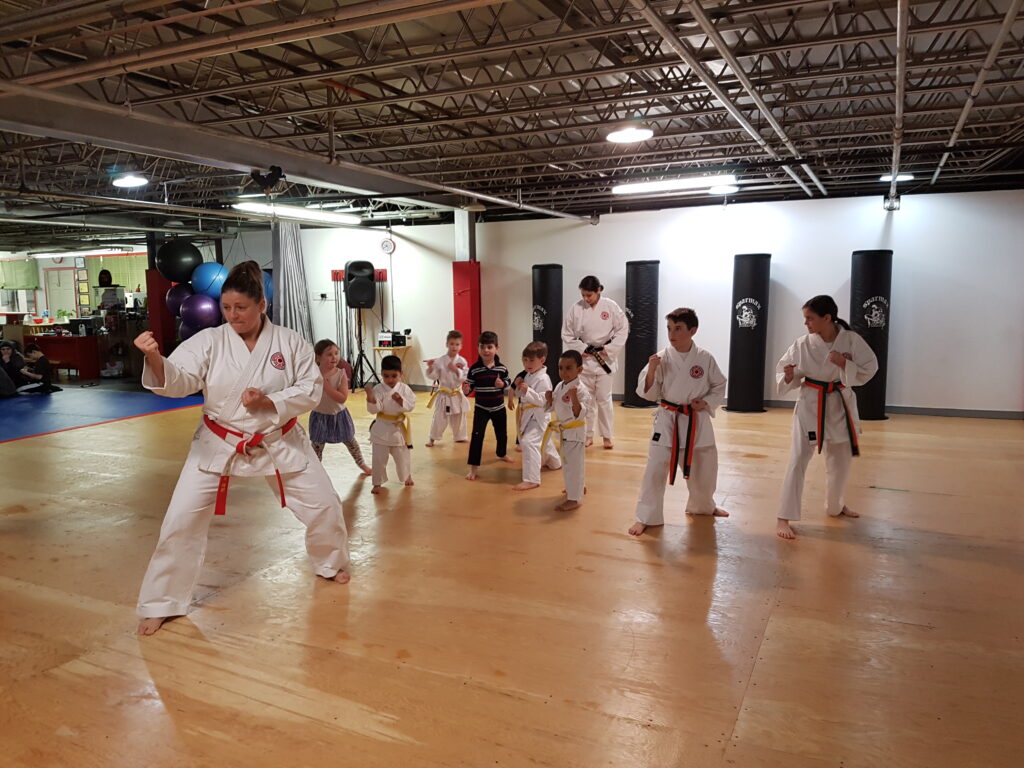 Etiquette:
Be prepared for a lot of talk about etiquette, many bows and rituals that may seem odd if you have never taken a class before.
Bowing:
As karateka (karate practitioners, students) we bow A LOT. At first this can seem bizarre for some kids. And that's okay. We still have to do it. It was adjustment for everyone when they started. We bow to come into the dojo, we bow to leave. We bow to ask questions, we bow to our partners. As previously stated, there is a lot of bowing.
Rituals:
We have a very specific opening and closing of the class ritual. We form a circle, we sit down, kneeling. We do meditation. All instructions are in Japanese. Children learn these very quickly and we support them through this new experience.
We also clean have the children sweep the floor before we start class. (We clean it as well, it is about creating good habits and more.)
There is a specific way to come into the dojo for class, and for leaving.
Japanese Terminology and Phrases:
A large part of our classes involve Japanese terminology and phrases that we use regularly. At first, kids tend to be a little shy saying the words out loud but eventually everyone becomes far more comfortable with it.
Name Games and Introductions:
We always play a name game when we have new students enter the dojo. This varies from class to class, and age group to age group. We find it very important to create a sense of community among students.
Why is it important to know we play a name game?
Some children feel nervous during their first class, not all. It is good to prepare them by letting them know they might be asked to share things with the group.
Listening is SUPER Important
Without listening to instructions, or paying attention during class, the class becomes boring. Why? It is hard to play games if students are unwilling to open their ears.
---
The Instructors (Sensei) are there for you and your child.
Our job is to set your child up for a successful first experience. We will be there to help guide your child throughout their entire Kentokukan experience, whether it is 3 terms or 10 years.
We are available for questions, and comments at any time from parents and students alike (preferably not during class time from parents, if possible).
We cannot wait to see you this September!