What We Are Doing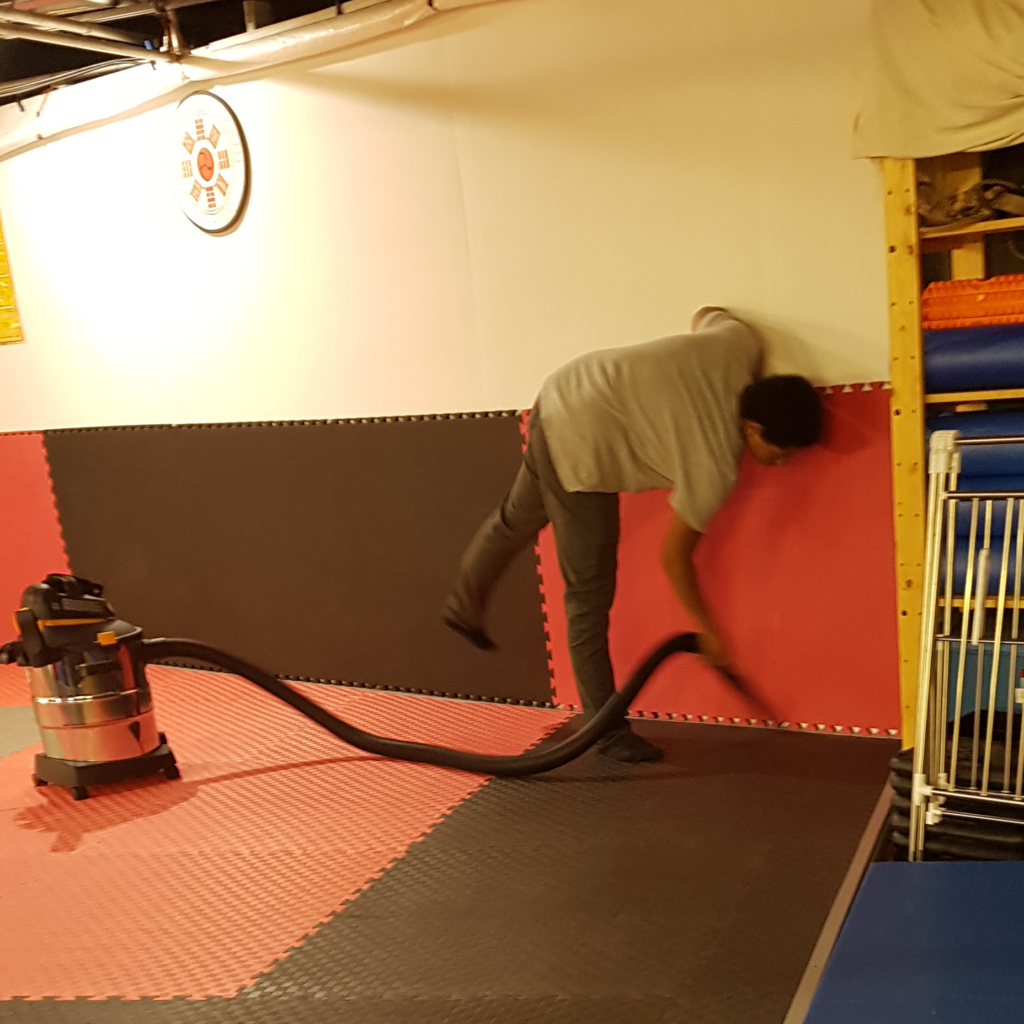 We have created and implemented Hybrid Training Programs for adults, children, and families.
We have now have contactless payments. You can purchase your membership here. (We are still accepting cash payments, and in person transactions)
The gym, equipment and space, is available to all adult members during their scheduled time. Working out during class time will not be permitted in order to make space for class participants. There will be a maximum of 3 people working out at any one time. (Sign up is required to make this possible)
The V-Fit P.R.O. space is cleaned/sanitized everyday and between classes and gym users.
All instructors and participants will be wearing masks at all times.
Hand sanitizer/hand washing station is prominently placed at the door when coming in.
We have added a plexi-glass barrier at the reception desk.
What We Are Asking You To Do
In-Person Protocol
If you have travelled outside the country, we ask that you wait two weeks before returning to the gym/dojo
Please perform a self check (child check) before visiting us:
Am I experiencing any of the following symptoms:

Fever
Cough
Sore Throat
Runny Nose
Sudden loss of smell
Respiratory difficulties

If yes to any of these questions, please stay home
In the last 14 days, did I come into close contact with someone known, or suspected to, have COVID-19?
If yes, please stay home
Masks are mandatory, they are worn at ALL TIMES, regardless of age
Hands must be washed/sanitized at the door
There will be limited changing clothes at the dojo. Kids for karate should arrive in their gi. Adults, as much as possible should arrive in their workout gear (Adults who do need to change will be asked to do so one at a time).
Parents are asked not to wait in the dojo for their children to finish class. The only exception is the lil Tigers class. There are some lovely cafes in the area. Parents who wish to watch the class live, are invited to so so through Zoom.
Even with our masks on, we will be maintaining a physical distance of 1,5-2 meters as much as possible.