With our fitness programs for kids, the goal is to promote healthy living, and leadership skills through martial arts, games, and a variety of activities. Respect comes before all else.
Karate Programs for Kids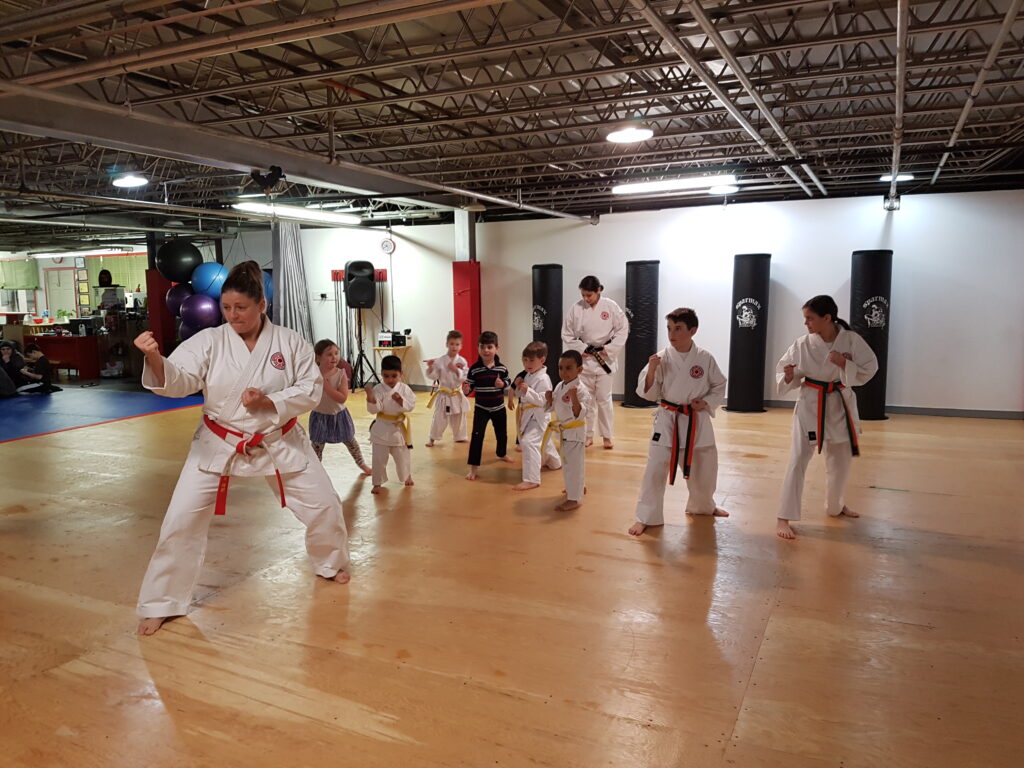 At V-Fit P.R.O., we teach our karate programs for kids following the disciplines and style of Shorinjiryu Kentokukan Karatedo. Each age group has a unique focus. We believe in hard work, and a positive safe environment for our students. Subjects we teach include: self defense, anti-bullying, discipline, respect, self-reliance, kata, kumite, and sparring… To name a few.
Lil Tigers
Karate Classes for 3-5 year olds
Mighty Dragons
Karate Classes for 6-10 year olds
Fierce Bulls
Karate Classes for 11+ year olds
Junior Black Belts
Karate Classes for our Black Belts
---
Kickboxing Programs for Kids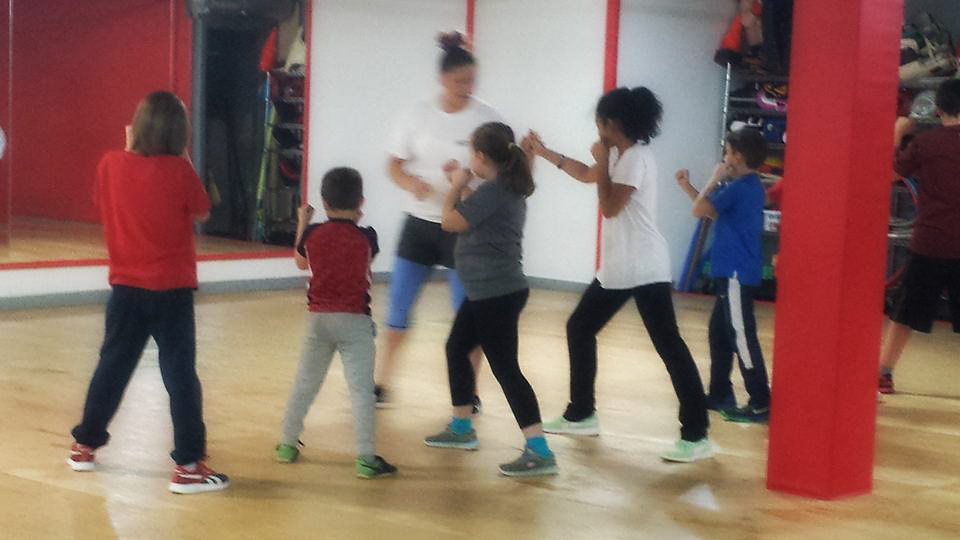 Kickboxing Classes for 6+ year olds
Our kickboxing programs for kids are fast paced, high energy, and so much fun. We combine discipline, technique, and cardiovascular exercises to create this phenomenal program. Kids as young as 6 are invited to join us. Each student will have their own set of hand wraps, and boxing gloves are available in the Dojo. (Please note: during the COVID-19 pandemic, we will not be sharing boxing gloves.)
Kickboxing is a great way to relieve stress and kids learn about the dynamics of working together through safe sparring, drills, and communication. This program works well for kids until they reach 12 or 13. At which point they are encouraged to look into the Fit and Fight class or adult kickboxing. This allows everyone to be training at a good pace.
---
Generation POUND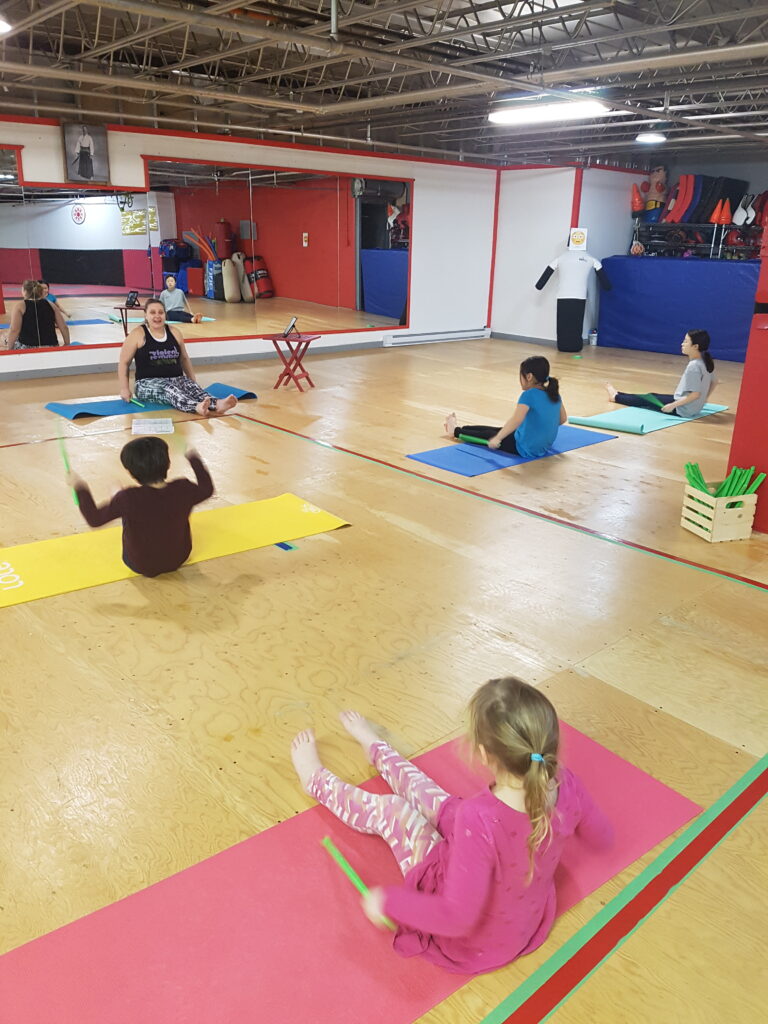 Energetic Classes for 5+ year olds
GENERATION POUND® is a youth-oriented program that fuses movement and music to improve focus, coordination, physical fitness and teamwork skills. By combining exercise and interactive Activities, kids will learn new ways to explore movement, embrace their creativity and ROCK OUT—ultimately building strength, confidence and self-awareness.
Generation POUND is one of those amazing programs for kids that, as a parent, you delight in finding. With great weight placed on emotional wellness and movement, it is an incredible class that balances the physical with the psychological. There are techniques and proper execution of movements, however the focus is always on rocking out, and creating your own concert where the kid is the star. Kids love the music and after a long day of school stressors, it is so nice to see them really enjoying themselves and letting loose.
---
Workshops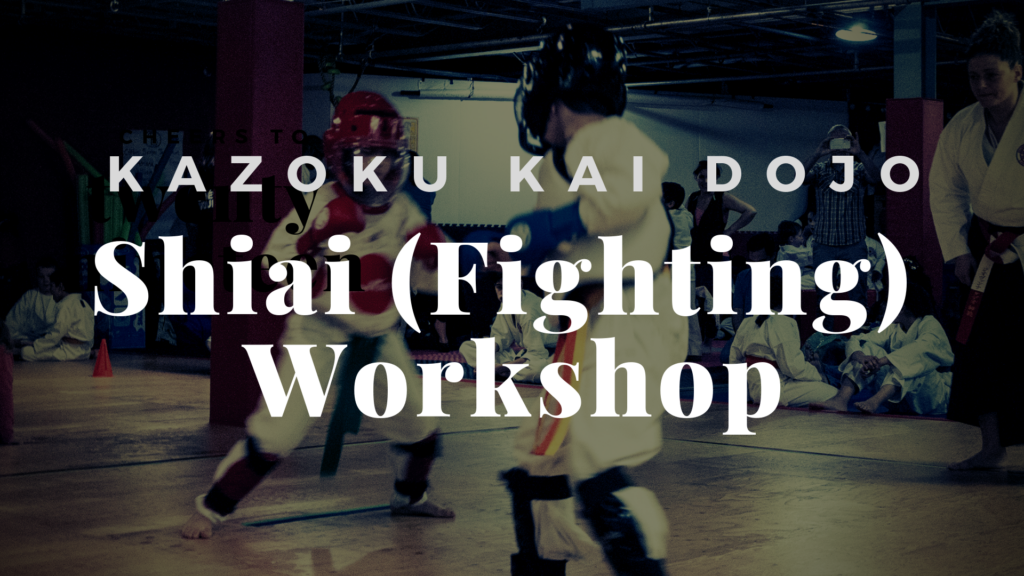 Workshops for Kids
Throughout the years V-Fit P.R.O. has hosted a number of workshops, fundraisers, events geared to various activities. Unfortunately COVID-19 has limited us at the moment. However, all this does is give us time to plan more exciting activities for both adults and kids when the health crisis is over.
Past events include:
In-House karate competitions
Teen training camps
Monthly Fighting Workshops
Women's Self Defense
Healthy Living Day Camps
Pound with Purpose (a fundraiser for the Sun Youth food bank)
---
The Benefits and Perks to our Monthly Membership Programs for Kids:
Unlimited virtual programs for kids classes
Priority registration for all workshops and events.
Discounts on private classes, summer and winter break camps, and more.
In-person classes. The current model is a hybrid, virtual and in-person. Limited classes and space for now, see our schedule for details.